Workshop of the Undercarriage parts
We are Qinding Machinery Tools (Shandong) CO.,LTD.
Our undercarriage parts is adopting through hardening system and spraying quenching system while complying with the stringent ISO System. We are able to assure the part has excellent wear resistance even in the most severe working conditions.
We are using advance machining centre, horizontal and vertical CNC machining to execute processes such as machining, drilling, threading and milling to ensure the quality and precision of each component to ensure the accuracy of assembly dimensions. This is to maximize the life span of each component and minimize production cost per hour.
We use High Quality material to ensure quality and consistency, and our heat treatment process provides hardness in high wear areas, and elastic core to resist shock and impact loads. We have strict quality management to produce effective and stable products, and meet customer's demand.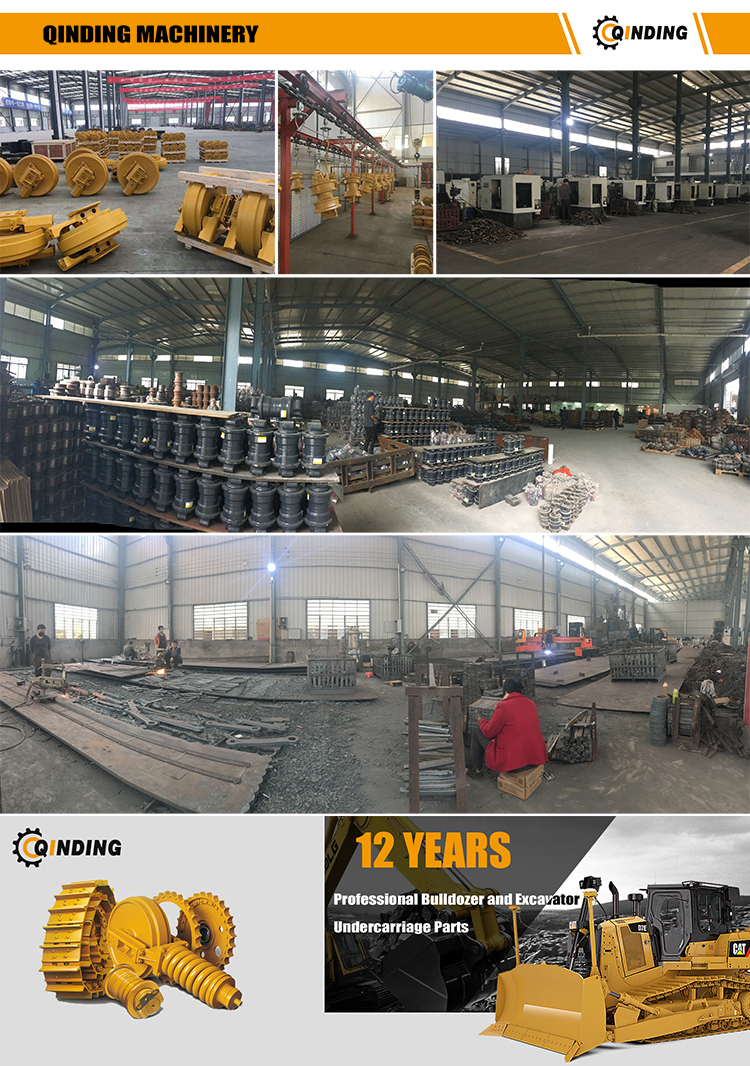 QINDING Manufacturers a wide range of Undercarriage Parts & Components including:
· Track Chains (Standard, Heavy Duty & "PPR" Series)
· Forged and Cast Drive Segments
· Drive Sprockets
· Idlers
· Lower Rollers
· Carrier Rollers
· Track Tensioning Assemblies and Components
· Heavy Duty Forestry Roller and Idlers